Hódy MK-4 event at the ICF Canoe World Championship in 2019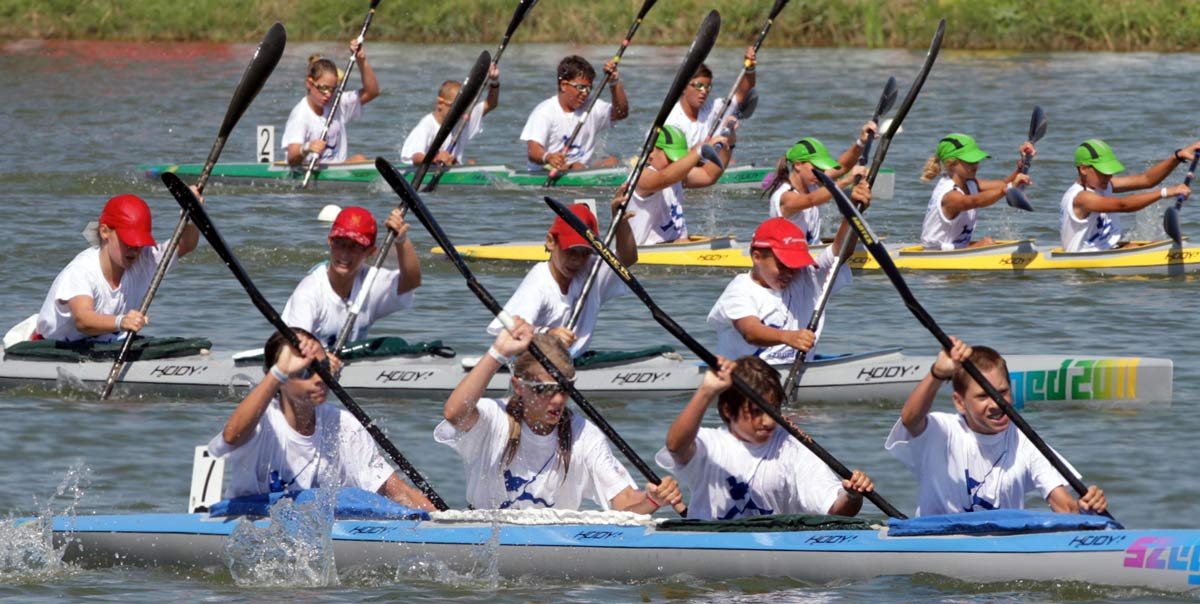 GOOD TO KNOW
It was 12 years ago, when the Hódy Company created their four-person mini kayak, the MK-4 Dolphin for the first time in the world. The MK-4 mini kayak is one-of-a-kind, HODY was the one to develop and produce it.
They recognized that neither the size nor the design of the standard adult K-4 worked for training the young and improving their technical skills, therefore they tailor-made their 4-person boat for kids. The result is such a boat that helps the young kayak athletes to bring out the best in them.
The Hungarian Canoe Federation recognized the importance of the development and supported the introduction of the new boat class. Kids had been able to race in the new MK-4 event since 2010.
The young warmed to the new boat
immediately since it made it possible for them to enjoy the experience of
paddling in a four-person kayak. As a coach of young kids, you will find the use of this kayak priceless when you teach team paddling, different techniques and team building. MK-4 events have been regularly organized since 2010.
The whole world learnt about the existence of Hódy MK-4 at the Canoe World Championship in Szeged in 2011, where an introductory event of this new boat was organized for kids. The Hungarian Canoe Federation will provide the opportunity again for the youngest athletes to race in MK-4 boats at the ICF Canoe World Championship this year.
Learn more about our racing boats
Learn more about our mini boats

Send us a message or give us a call. Our international contact person:
Varga-Hódy Beatrix
+36 70 340 4402
For our latest news, visit our social sites:
Address:
Hungary
1151 Budapest, Harsányi Kálmán u. 83.